Saturday Night Sweeps 3/26/16: Enter For a Chance To Win
Saturday Night Sweeps 3/26/16: Enter For a Chance To Win
It's Saturday night so that means the Saturday Night Sweeps 3/26/16 are here! Enter some fun giveaways.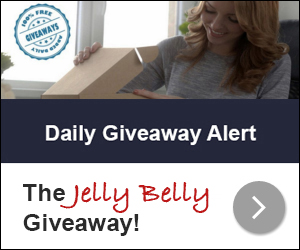 Daily Giveaway Alert is giving away Jelly Belly jelly beans to their subscribers. 100 people will be randomly selected and sent Free jars of Jelly Belly jelly beans! Ends 3/31/16.
At DivinePets.com, users will be entered to win FREE pet food for a year when they have entered to receive the free, daily Pet Moments newsletter.
Sign up for MDM's Daily Recipe Email AND a chance at $10,000!
Experience La Dolce Vita!
Escape to Italy with Colavita and Baci Perugina