Slow Cooker Eggnog Latte Recipe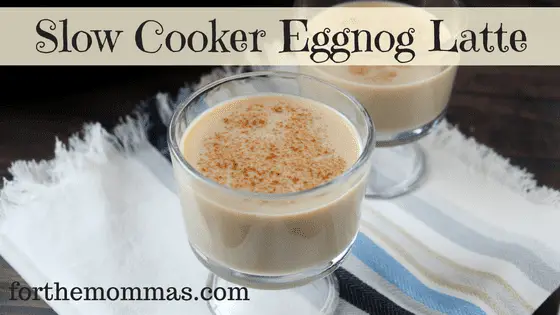 I love my slow cooker.  I personally consider it the best invention for the home cook.  There is nothing like walking in the door from work or a busy day and having a warm home cooked meal ready and waiting.  A slow cooker is also a great tool to free up oven space for all those big holiday meals.  One of my favorite uses for a slow cooker during this time of year is to make a nice warm beverage.  It's great to make beverages in bulk for a party or gathering and great to keep everything warm for hours.  Here is one of my favorite slow cooker beverages, the Slow Cooker Eggnog Latte Recipe.  It has all the yummy taste of your favorite coffee house latte but is easier on the budget and perfect for a holiday gathering.  I hope you enjoy this Slow Cooker Eggnog Latte Recipe.
This easy to make Slow Cooker Eggnog Latte Recipe is made from basic ingredients–espresso, water, milk, eggnog and spices.  Everything is mixed right in the slow cooker, heated through and served! Yum!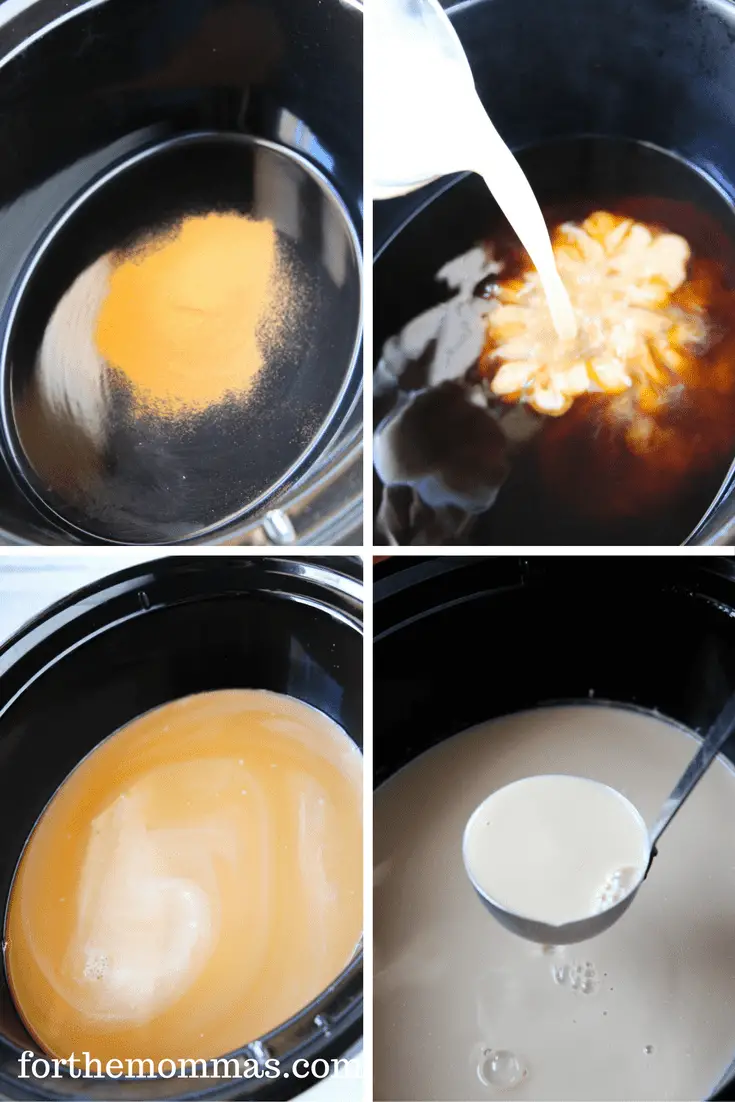 How easy is that?  You can whip this up just before your gathering and have it ready and waiting for your guests. Make sure you put out some whipped cream and extra spices for sprinkling on top of the latte.
Slow Cooker Eggnog Latte Recipe
Ingredients:
10 teaspoons instant espresso powder
5 cups water
3 cups eggnog
3 cups milk
1 Tablespoon cinnamon
1 teaspoon nutmeg
Whipped cream, optional
Directions:
Boil a kettle of water as you assemble your ingredients.
Place the espresso powder in the slow cooker and pour 5 cups boiling water over-top.
Stir in the eggnog, milk, and spices.
Place on high heat for 45 minutes to combine, and then serve with caution (will be extremely hot).
Garnish with whipped cream and a sprinkle of cinnamon or nutmeg candy as desired.