Free Printable DIY Dog Treat Gift Tag – #TreatThePups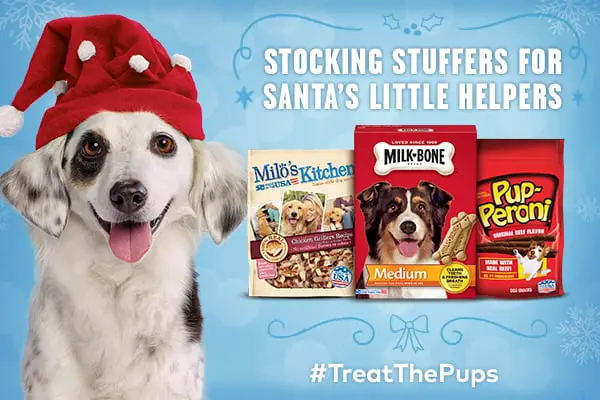 Free Printable DIY Dog Treat Gift Tag – #TreatThePups
If you are a pet parent, I am sure you like to include your furry friend in the holiday festivities.  I love creating and wrapping gifts for my dog, and my friends dogs.  Year after year, my dog can tell which box is his.  I think he gets just as excited as a kid! So, this Holiday season don't forget to treat the pups too! Dogs are such a big part of our everyday lives let's make sure we don't forget about them during rush of the Holidays.
This year, I decided to make up little gift bags to use as gift toppers or cute little gifts to give my friends pups. I stopped into my local Walmart and picked up some Milk-Bone, Pup-Peroni and Milo's Kitchen dog treats. I wanted these to be super special so I created these cute printable gift tags. They work great with the gift bags, or you can use them as a package tag for your dogs gifts.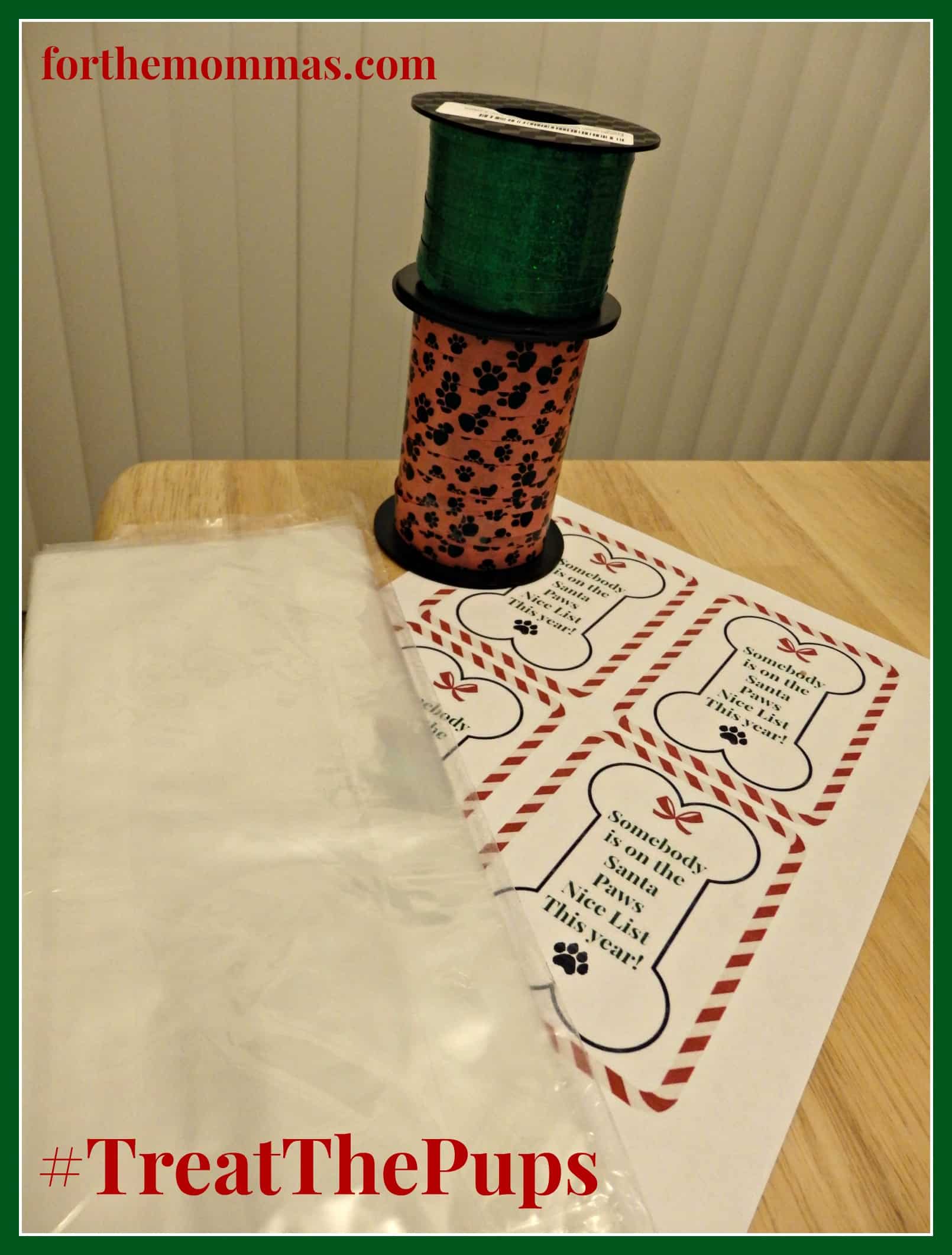 These are super cute and can be cut out around the candy cane frame, or cut out just the dog bone shape.  Use a paper punch to put a hole in the corner and thread through some curling ribbon to use as a gift bag tag; or tape to a package if using as a package gift tag.
You can see the finished product above.  I used Milk-Bone, Pup-Peroni and Milo's Kitchen treats in a little clear gift bag.  I decided to cut out the dog bone shape and use with the curling ribbon.  Isn't it cute?
 Here is an FTM reader Crystal, and her Reindeer and Santa, I mean her dogs Lady and Scrappy.  They are both enjoying a Milo's Kitchen treat from Walmart.  At least I think Lady (on the right)  is enjoying it; maybe she is just sticking her tongue out at me.
You can make your own gift tags with our free printable.  Just click the image below to download it.  It prints on an 8 1/2 x 11 piece of paper, or card stock.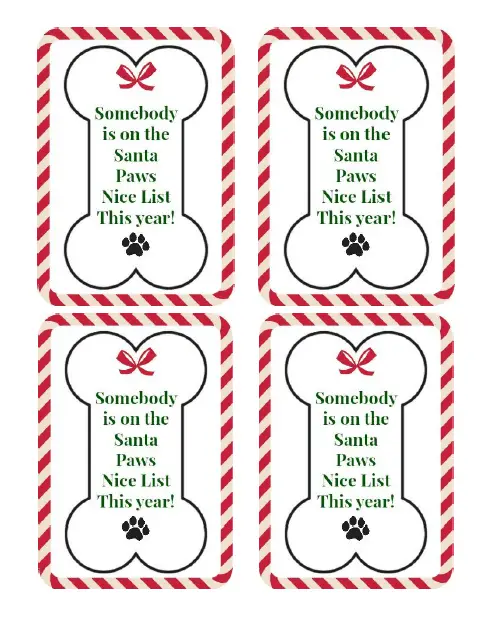 Download the Dog Bone Printable Gift Tag
After you print out your free printable gift tags, head over to Walmart and pickup some great treats for your pup!
Milk-Bone®: Wholesome and delicious treats you can feel good about giving.
Pup-Peroni®: Real Meat is the #1 ingredient with a mouthwatering aroma that dogs simply can't resist.
Milos Kitchen®: Home-style dog treats made with 100% real chicken or beef.
You can also check out other cute #TreatThePups ideas and DIY inspiration here.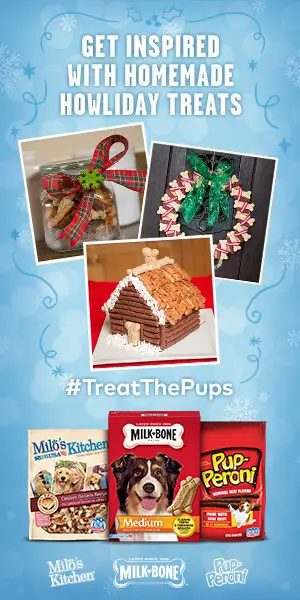 This post sponsored by Lunchbox.  All opinions are 100% mine.