It's Saturday Night! Enter some fun giveaways.
Hey modern Dads, and Moms! Submit a photo of your best "Dadget" to show us how you've hacked parenthood and you could win a $1,000 gift card to be used to fulfill your Dadget invention!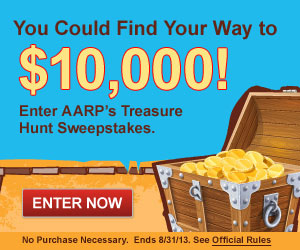 Enter the AARP Treasure Hunt Sweepstakes for a chance to win $10,000!
Ahoy, there! Sail the high seas and join us for a fun-filled treasure hunt adventure. Find the golden coins hidden within the pages of AARP.org and you could Win the $10,000 Grand Prize Treasure! Click the banner now and check out the AARP Treasure Hunt Sweepstakes.
Got something that needs fixing? Fix it with Krazy Glue and share your best handiwork for your chance to win great monthly prizes or even the cash grand prize! The value goes up based on the number of submissions, so be sure to enter every day.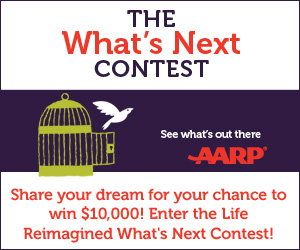 Tell us about your dream for your chance to win $10,000! Enter to win to make your dream a reality.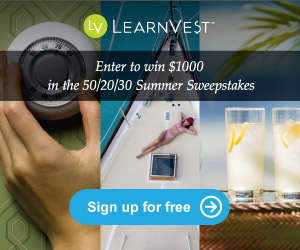 Enter the Learnvest 50/20/30 Summer Sweepstakes for a chance to win $1,000. Spend $500.00 towards essentials, $200.00 towards goals, and $300.00 towards lifestyle.
Would you love to earn money for your school? Enter now for a chance to win 20,000 Box Tops! Receive an additional entry for each friend you invite who enters!
Flip a card to reveal if you've instantly won a $25.00 Target gift card and Dove go fresh® products. If you don't reveal a winner, you'll still receive a $1.00 coupon for Dove Go Fresh.